Just Ducky: The Story of "Make Way for Ducklings," the Book and the Sculpture
#46, September/October 2023
Many of us fondly remember hearing Make Way for Ducklings read to us in childhood. The 1941 picture book with text and charming illustrations by Robert McCloskey would turn into a classic, win the prestigious Caldecott Medal, and remain in print for 82 years. In 1987, artist Nancy Schön was commissioned to create the bronze sculpture of Mrs. Mallard and her brood for the Boston Public Garden. Since then, it has become every bit as beloved as the book it was modeled on.
Who is Fred Steiner?
#44, May/June 2023
Do you know who wrote the bluesy theme that opens the original Perry Mason TV series? That memorable tune was composed by Fred Steiner, a legend in the film industry. Steiner wrote music for countless TV shows in the 1950s and 1960s including Gunsmoke, Rawhide, and The Twilight Zone. He went on to compose or conduct music for more than twenty episodes of the original Star Trek series and share an Academy Award nomination for The Color Purple in 1985.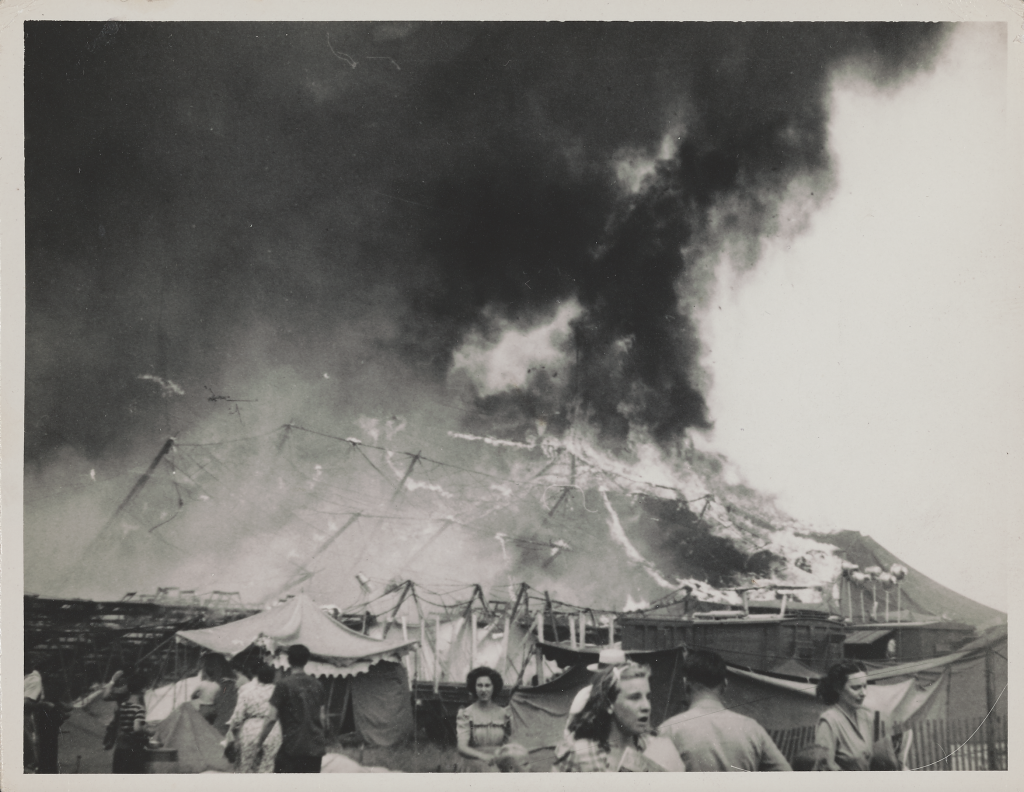 Remembering the Hartford Circus Fire of 1944
#43, March/April 2023
The Hartford, Connecticut circus fire on July 6, 1944 occurred during a matinee show of the traveling Ringling Bros. and Barnum & Bailey Circus. 168 people died and hundreds were badly burned. This article explores the fire's aftermath, speculation about the possible causes (which were never officially determined), and how the terrible fire led to the implementation of strict state regulations that became a model for nationwide standards for circuses and carnivals.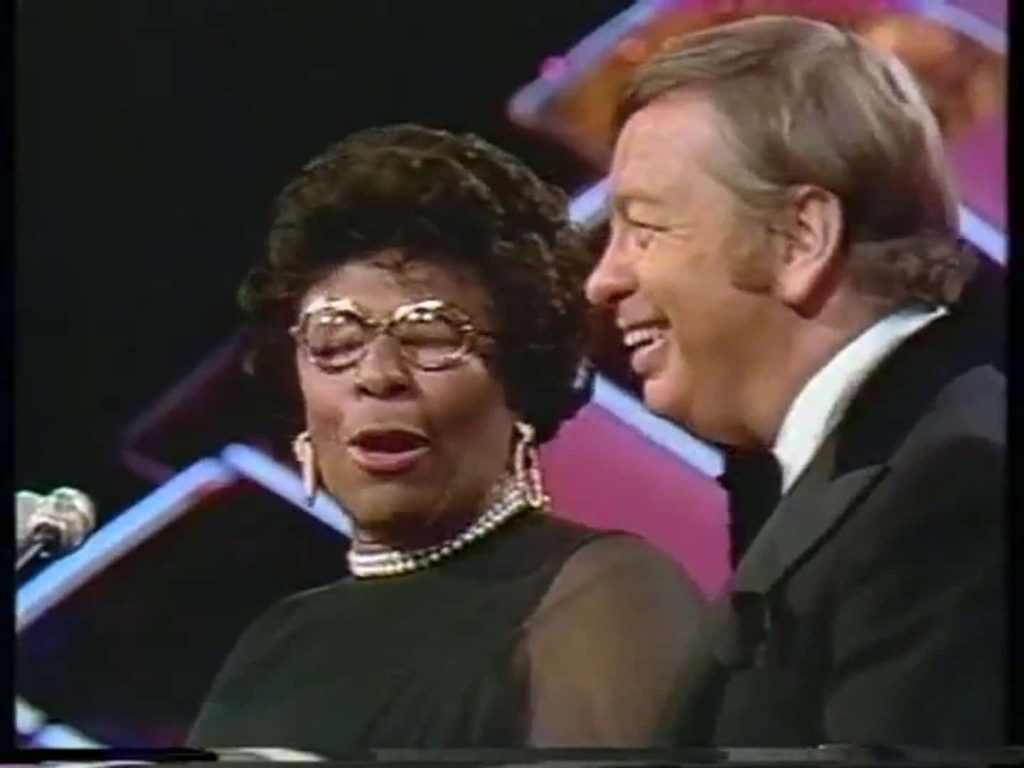 Remembering Mel Tormé
#41, November/December 2022
Mel Tormé may be best remembered for composing "The Christmas Song" ("Chestnuts roasting on an open fire…"), written on a sweltering July afternoon in 1946. Tormé took the song to Nat King Cole who recorded it with his trio and made it a hit. Since then, the song has become a holiday standard. But Tormé was infinitely more than the writer of one famous song: he was also an arranger, drummer, film and television actor, author, and primarily a vocalist of remarkable gifts with a repertory of over five thousand songs.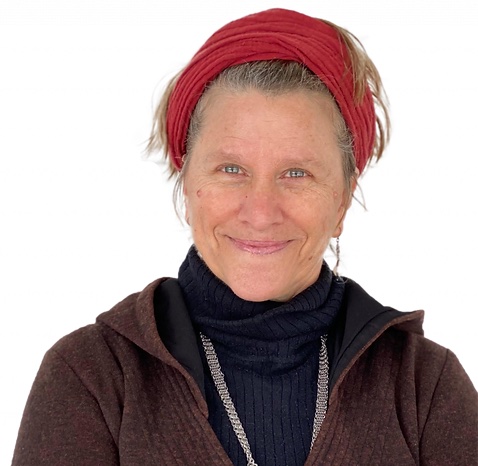 The Rainkeeps of Allison Newsome
#39, July/August 2022
Allison Newsome's RainKeep sculptures harvest the rain much as canopies of the redwood tree of her childhood home in the Santa Cruz Mountains catch coastal fog and direct condensed moisture downwards. The upper section is spread like the petals of a flower in hues of red, green or purple, and a system of aluminum "rain chains" catches and directs drops of water to a reservoir below where rainwater may be stored for watering. Newsome's award-winning sculptures are on view in Rhode Island, New York and Florida.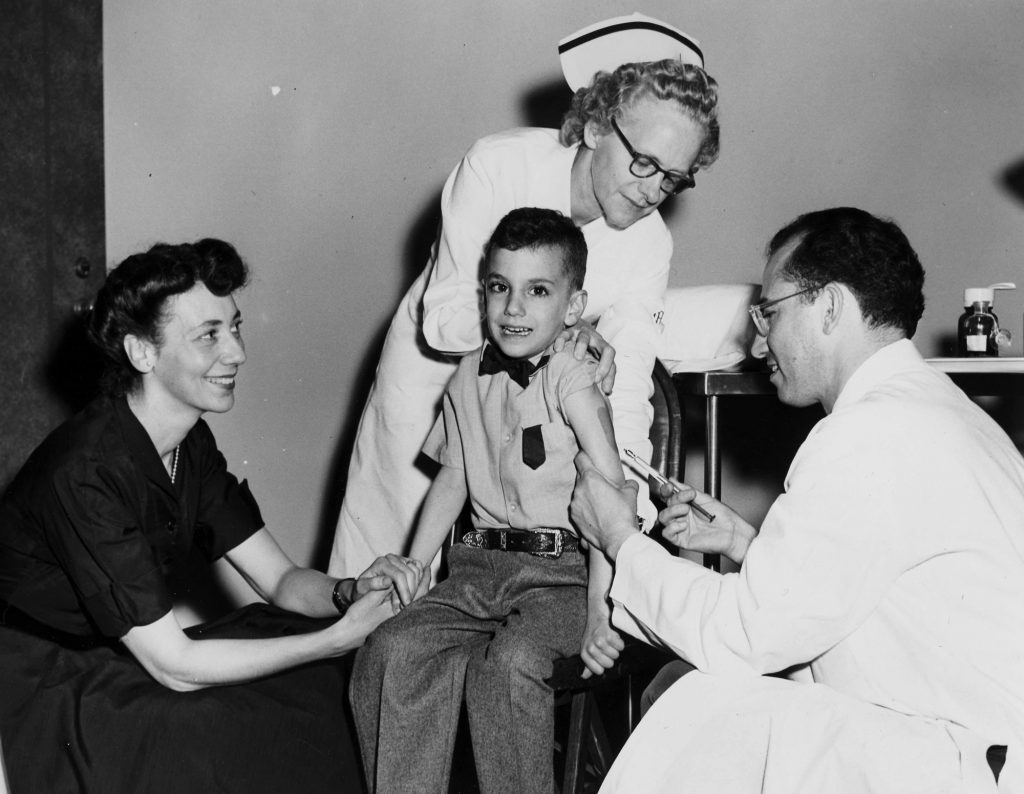 Remembering the Polio Pioneers
#38, May/June 2022
In the 1950s, children lived in fear of contracting the disease poliomyelitis—polio for short—which could lead to paralysis and even death by paralyzing the muscles that help a person to breathe. This is the extraordinary story of two physicians—Thomas Francis Jr. and Jones Salk—whose collective research resulted in a test of their vaccine on a group of 400,000 elementary school volunteers who came to be known as the "Polio Pioneers."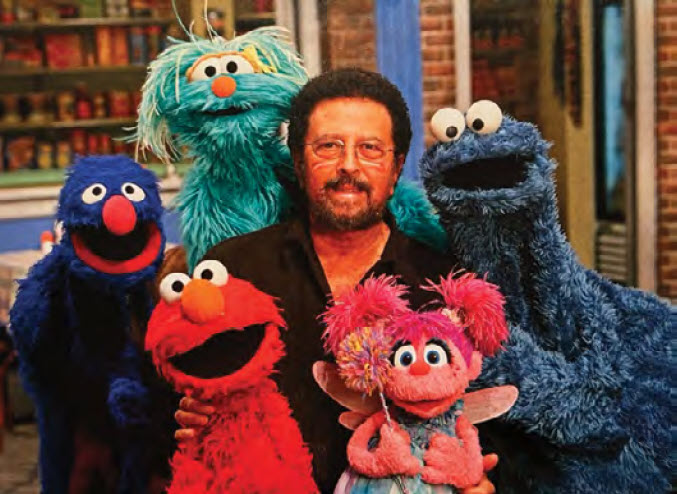 A Tribute to Mike Renzi
#37, March/April 2022
Mike Renzi was a legendary jazz pianist and arranger who was regarded as the accompanist of choice for many of the finest popular singers of his generation. He was also music director of Sesame Street for twelve years. He grew up in Providence and although he later relocated to New York, he enjoyed a close connection to Rhode Island for the remainder of his life. His discography numbers close to 100 recordings.
"Pop Classics" and the 1941 ASCAP Boycott
#33, June/July 2021
The story of how increasing song royalty rates resulted in a 1941 radio boycott of all music created by members of the Association of Songwriters, Composers and Publishers, and the way the boycott changed the music people heard on the radio and led to classical music melodies being mined for pop tunes.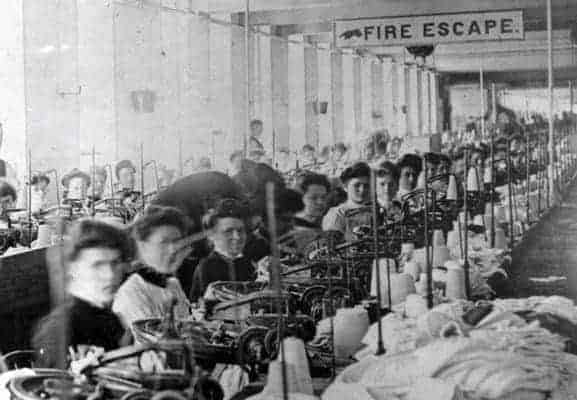 Remembering the Triangle Shirtwaist Factory Fire
#31, March/April 2021
Observing the 110th anniversary of the New York Triangle Shirtwaist Factory Fire, a story of one woman who perished that day, and how the deaths of 146 garment workers led to the institution of worker protections and strengthened fire safety laws.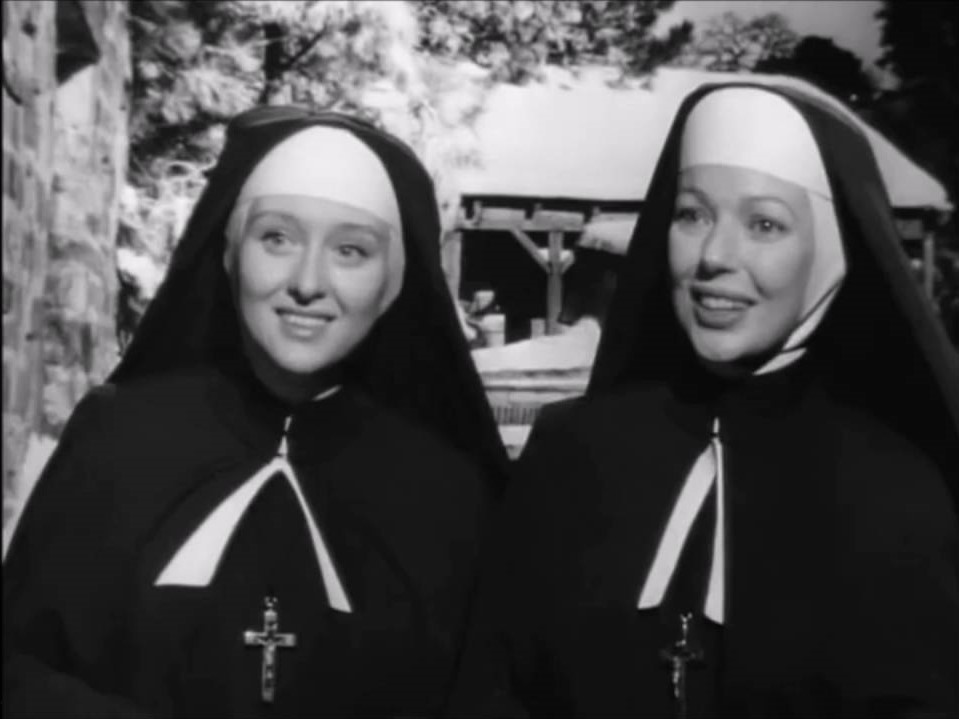 Six Christmas Movies You May Have Missed
#29, November/December 2020
Synopses of six favorite and lesser known movies to view during the holidays with a screenshot from each.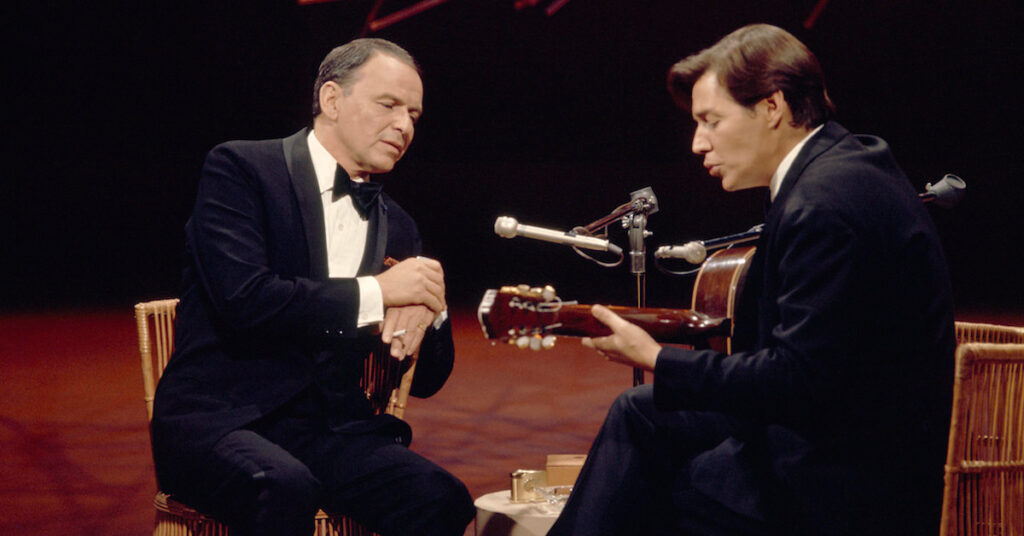 Antônio Carlos Jobim: "Father of Bossa Nova"
#28, September/October 2020
A remembrance of the legendary Brazilian songwriter, pianist, guitarist and arranger, his collaboration with Brazilian poet Vinícius de Moraes, and a look at some of his best recordings and movie scores.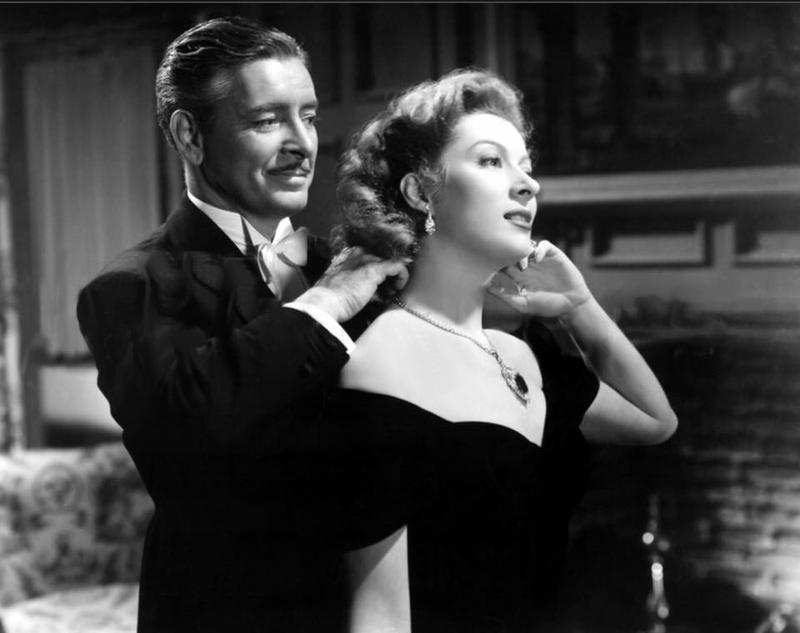 Remembering Ronald Colman
#27, July/August 2020
An appreciation of the English actor, Ronald Colman, his three decades of films from silents to the 1947 Academy Award for A Double Life, and overview of some of his finest screen performances.